The trend of modern gentlemen wearing hats on a regular basis makes us nostalgic for the days when men in America wouldn't leave the home without one. However, wearing old-fashioned hats with modern clothing can make you look like an elephant in the room.
The styles, dimensions, and materials of men's hats are diverse. Therefore, in order to make it simpler for you, we have outlined the fundamental hat designs, and some advice for incorporating them into your wardrobe. So, let's learn how you can style hats without making them look misfit with your overall attire.
Fedora Hat
A fedora is often "pinched" near the front on both sides and wrinkled longitudinally down the center of the crown. When the fedora reached its peak of popularity in the 1920s to the early 1950s, it was also a time when Prohibition was in effect. Before JFK, a fashion hero in his own right, began appearing in public without a hat and initiated a 40-year trend toward universal heartlessness, they were a common accessory for many American males.
A fedora that is neither too tight nor too big is going to fit your head perfectly. One finger can be used as a reliable gauge of fit by being placed between your head and the hat; if there is room for your finger, the hat is the proper size.
Porkpie Hat
The top of the pork pie is flat with a circular depression and has a small brim that is constantly pulled up. A goatee, soul patch, and/or toothpick are frequently paired with it, as fashion critic Glenn O'Brien once said.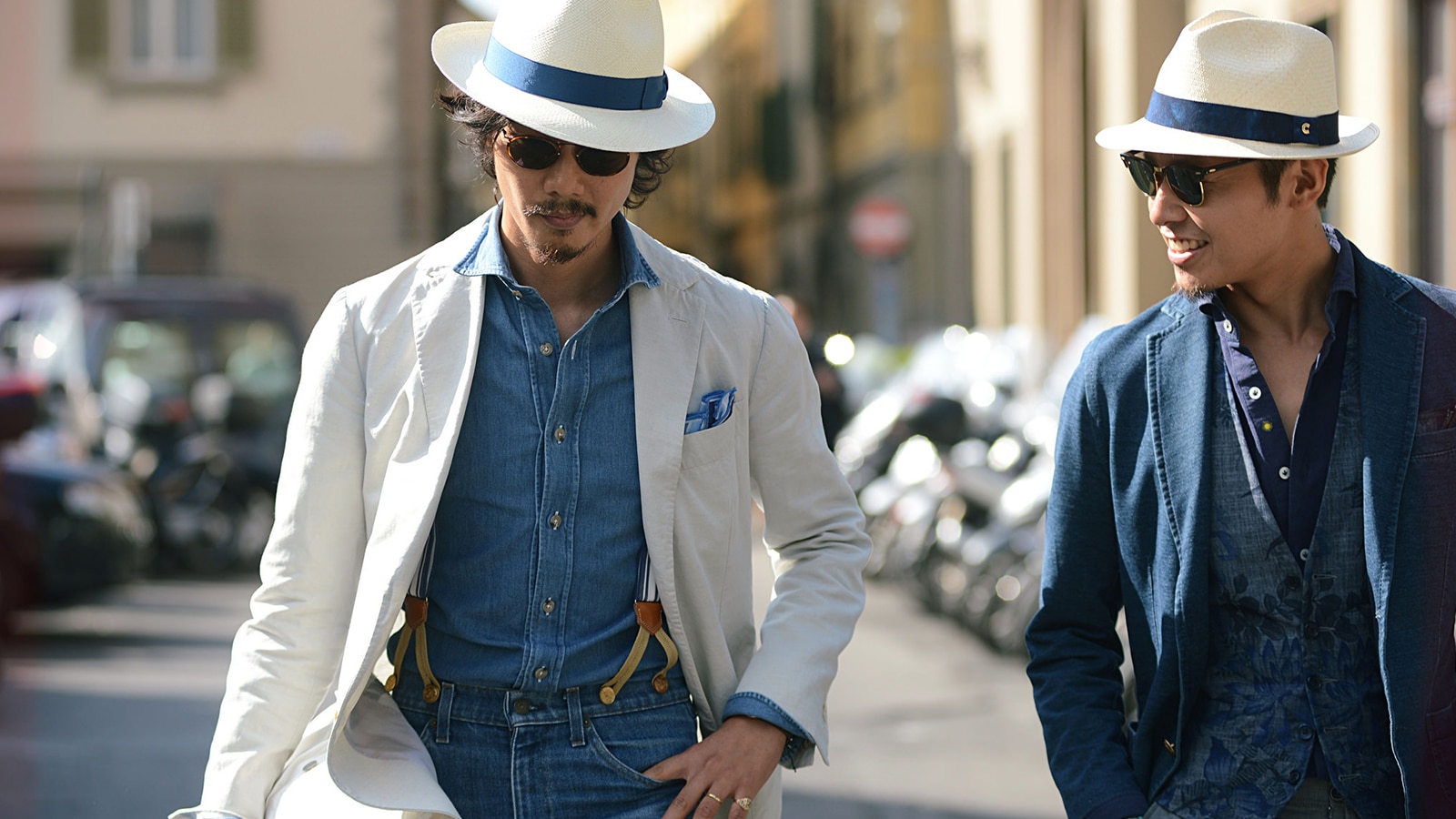 Pork pie hats complement a wide variety of outfits. They come in a variety of fabrics, so you may wear both casual and formal attire with them. Just be sure to adhere to Heisenberg's principle of sitting level and wearing it directly on top of your head.
Trilby Hat
In contrast to the fedora, which has a larger brim that is more level and flat, the trilby has a shorter (and hence narrower) brim that is tilted down at the front and turned up at the back. Its general popularity peaked in the 1960s. It lost favor in the 1970s as all forms of men's hats fell out of favor.
Trilbies work well for both formal and more relaxed settings. No matter what you're wearing—a suit, a t-shirt, or jeans—they can pop off. If you look well and feel confident, wear the trilby. Avoid it if it doesn't or if you have any doubts. Consider a trilby as a hat with high risk and high payoff.
Panama Hat
The Panama hat is a typical straw hat with a brim that originated in Ecuador. Although it has proportions more akin to the traditional fedora, the shape is closer to the trilby (down in the front, curved up in the rear). Traditionally, Carludovica palmata, a plant that resembles a palm but is not a true palm, was used to make the plaited leaves used to make Panama hats.
Due to its versatile look, it can be styled with a white button-down or a black shirt or suit. The hat mostly complements the beige attire and blends well when completed with some accessory like a watch and sunglasses.
Conclusion
That is it with the classic hats, if you are looking for something cool and trendy like a mens hats by Brixton, then make sure to check it out and stay connected with us for more such articles with insights on trends and fashion.