Christmas is just a few days away and it's that time of the year again when you scour every inch of the mall to find the best gift your girlfriend deserves. Unfortunately, some girls can be very picky with their gifts. What you might think is the perfect gift can end up as useless space in your girlfriend's cabinet or worse, in the trash can. What was supposed to be a moment of love and giving can turn into a nightmare because of one wrong decision. You wouldn't want that to happen. With that said, throw away those generic gifts and consider these three gift ideas your girlfriend will surely want:
A Vinyl Album of Her Favorite Artist
Is your girlfriend a music aficionado? Does she fancy Coldplay? Bruno Mars? Ariana Grande? Regardless of the artist, getting her a fix of her favorite artist is a romantic and memorable gift. Conventional Compact Discs or buying her a gift card for Itunes are possible options but to add an special unique touch, you can opt for vinyl records. Vinyl records are very hard to find nowadays making it more special and romantic. Go ahead and check her playist or play history in music streaming sites and discover her favorite artist. Once you have established that, check online stores that sell vinyl records. If she is more into old school music, you can find secondhand vinyl records in shops that sell retro stuff.
Custom made bracelets
Bracelets while you may argue are constant Valentine's gifts, can be good Christmas gifts. Girls like accessories such as bracelets. However, to add a personal touch and make it more romantic, you can always make  a own bracelet for her. First, you must think of a design that fits your girlfriend's personality. Go to accessories shops and look for beads and pendants that follow your planned design.  Sounds awkward right? But a bit of effort goes a long way. Your girlfriend will definitely appreciate the effort you have put into making the bracelet no matter how simple it is.
A Nice Dress
This may sound obvious and conventional but a dress is always a safe gift to give your girlfriend. Find out what kind of dress she wants by taking her to the mall or boutiques and let her try on some dresses. Let her decide what dress she likes and give that to her on Christmas day. Accompany it with a few accessories like a nice necklace or earrings.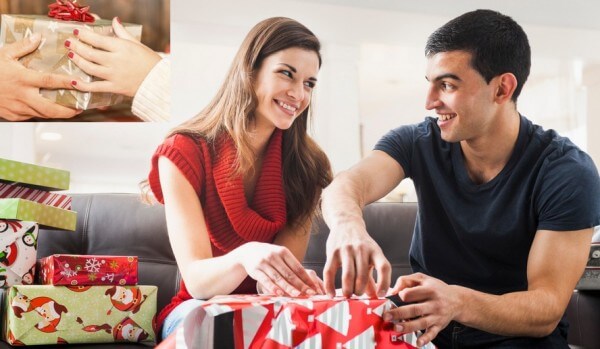 Gift giving doesn't need to be anxious filled during the seasons. Take heed of the ideas mentioned above and surely, you and your girlfriend will be guaranteed a Merry Christmas.