The beautiful occasion of Raksha Bandhan is all about sharing love, happiness, and wonderful Rakhi gifts. You know your brother more than anyone else. From being your biggest cheerleader to your secret keeper, he has played a variety of roles in your life. Choose a gift for your brother that will match his personality.
Let's take a look at six amazing Raksha Bandhan gift ideas for your brother.
Designer Kurta
If your brother is a self-proclaimed Fashionista, you should gift him a designer Kurta from a popular brand that he can wear on ethnic occasions. A white printed straight Kurta with a mandarin collar looks elegant and stylish. Your brother can style the Kurta with trousers or jeans when he is getting ready for a family event.
Sports Shoes
If your brother is a fitness freak, surprise him with a pair of sports shoes. It is one of the best Rakhi gifts for a fitness enthusiast. You can find a wide range of sports shoes designed for specific sports. A pair of running shoes are ideal for runners. They will provide your brother with extra support and comfort when he is out in the field. Your brother can also wear it when he is hitting the gym to work out.
Wireless Headphones
Headphones are the best Rakhi gifts for a music aficionado. If your brother loves music, you can surprise him this Raksha Bandhan with wireless headphones. They are available in a wide range of colours. Bluetooth headphones with a microphone will let your brother enjoy music while he is travelling from one place to another. He can manage both music and calls easily while he is on the go.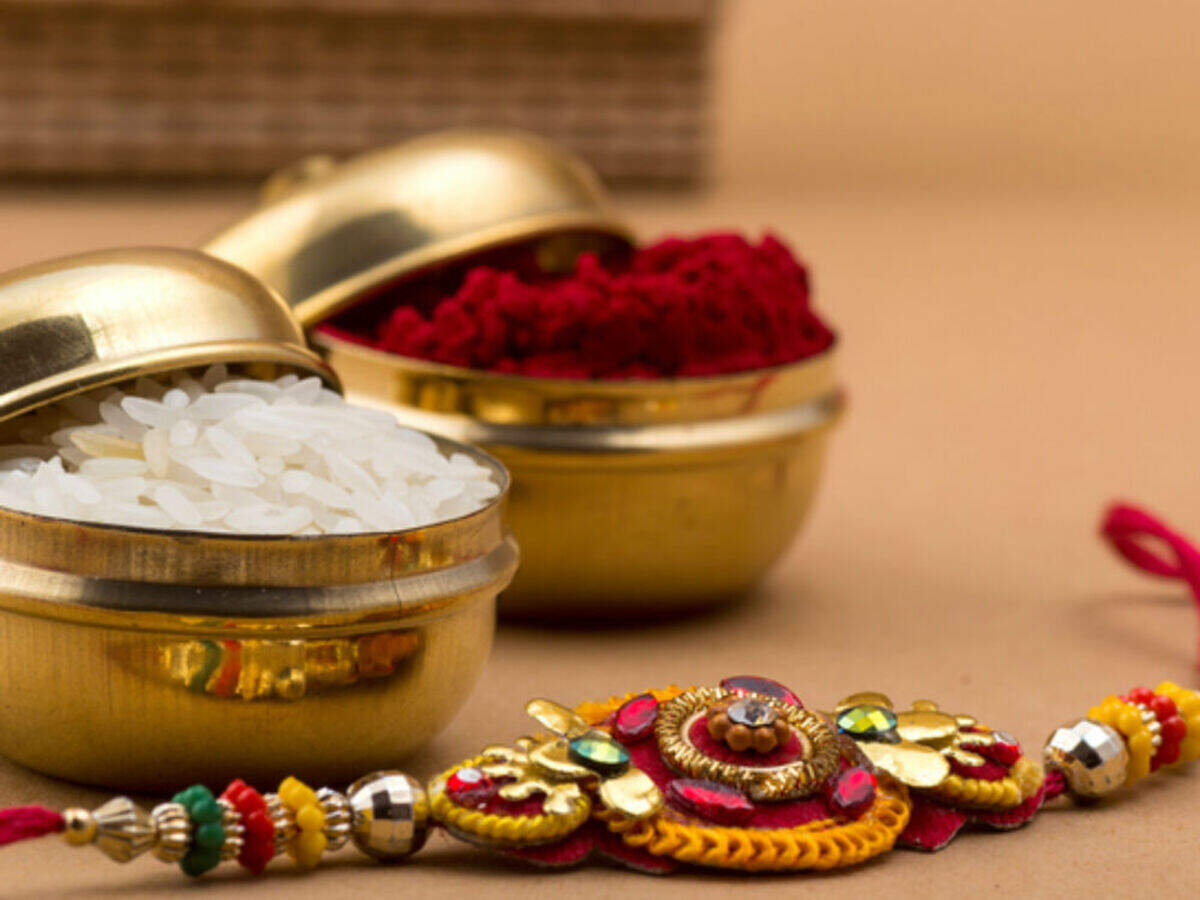 Beard Grooming Gift Set
One of the best and most thoughtful Rakhi gifts for your brother is a beard grooming gift set. The set contains beard growth oil, beard serum, moustache wax, beard butter, beard oil, beard shampoo, and conditioner. If your brother likes keeping a beard occasionally, this grooming set will help him cleanse, nourish, and style his beard. Beard butter softens beards, reduces frizz, and provides protection. The Rakhi grooming sets also contain a Rakhi and a mask.
Backpack
If your brother is an avid traveller, you should gift him a cool backpack for his upcoming adventures. The Captain America Star printed backpack is ideal for Marvel fans. The two main compartments, along with external zip pockets, will let him organize all his essentials when he is going out for a trip.
Smart Watch
A smartwatch with brilliant features can be one of the best Rakhi gifts for your workaholic brother. The Bluetooth connectivity of the watch will let him stay connected with the world. The health features of the watch will allow him to track his health and fitness regularly.
All these six Rakhi gifts are not only wonderful but also useful. The trick to choose the perfect gift is to keep the personality of your brother in mind. You can buy Rakhi gifts online from Myntra at an affordable price. The specially curated Rakhi store of Myntra will help you select the perfect gift for your beloved brother.